QA/QC
Digital QA/QC Mammography | Analog QA/QC Mammography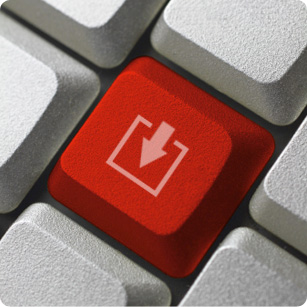 Analog QA/QC Mammography
PenRad offers a comprehensive QA/QC module for analog breast imaging facilities. The data is captured with a simple touch or tap of the finger and produces instant MQSA reports for audit and inspections. The QA/QC data is centrally located to eliminate the need to correlate and transfer data. This data may be captured or reviewed at any workstation and is capable of displaying a history log and producing a detailed printed hard copy MQSA report.
The PenRad QA/QC module incorporates one-glance technology and displays the QA/QC and operational status for each imaging station, reading station and processor on a single screen. The QA/QC module also provides repeat analysis, cassette and CEU status. Data is collected on electronic worksheet screens. The QA/QC module has a unique auto-remind function that allows instant visualization of the current status of your facility. Independent reminder schedules display the current status for each reading and imaging station, processor, repeat analysis, cassette and darkroom. Separate reminder schedules are available for a specific day or days of the week and month, or by month, week and day for each item.
Variance-alert technology, combined with the automatic calculation of crossover, density, processor and phantom values, instantly alerts facilities when variances are exceeded.
Ease of use and simplicity allow the facility to automatically collect, retrieve and produce MQSA audit information effortlessly and instantly to increase staff utilization.
The QA/QC module tracks, reminds, and computes statistics for up to 16 individual imaging, reading and processing areas. Separate repeat statistics can be monitored for up to 16 different sites or locations. Unlimited numbers of cassettes at multiple locations may also be tracked and monitored. CEU credits can be tracked for your entire staff and may be identified by staff type and location.
The staff, with a single tap, can easily access or send any messages for any equipment that is off-line or down and instantly review corrective action and target return to service time. With a second tap, you can review or add data to record the QC session and immediately generate a QA/QC worksheet or electronically record the QA/QC data.