PenConnect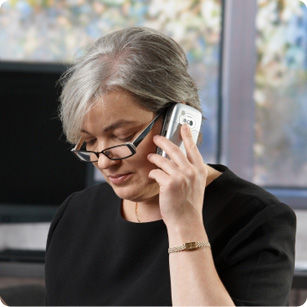 PenConnect enables healthcare providers to provide patients with exam results automatically, dramatically reducing patient anxiety and costs. By easily integrating with PenRad MIS, PenConnect can automatically provide patients with their results by phone via secure log in and voice message. Providers can be assured that when a message is retrieved, the information is automatically recorded for auditing purposes. PenConnect can be customized and can also be set up to allow all results information be automatically delayed to allow physicians to review communications prior to patient notification. The system uses your facility's internet connection along with PenConnect IP phone technology.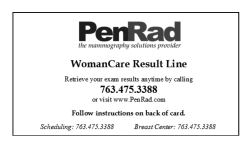 Along with reducing patient anxiety when waiting to receive exam results, PenConnect saves time and resources by reducing mailing and handling expenses by as much as 60 percent.
Results by Phone
Allows the patient to hear a brief message regarding the results of the exam, and if necessary, the patient can automatically be connected to the breast center.
Reminder by Phone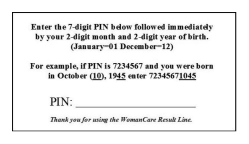 This service initiates reminder call directly to patient offering direct connection to scheduling.
Audit Trail
PenConnect automatically keeps an audit trail for users including when a message is retrieved, the calling phone number, and time and length of call. Additionally correspondence, the letter and/or the message can be automatically delayed to allow physicians an opportunity to review the exam prior to patient notification.